Our Mission
To provide the highest quality of dental services to all deserving patients, teach innovative new techniques
Qualified Doctors
Dental care is something we learn from our elders everyday since childhood, and it is not something to be ignored. Carelessness in dental at
Emergency Care
In case of a dental emergency, please call us as early in the day as possible. This will give us the best chance of seeing you as soon as po
Welcome to The Gallery Dental Practice
Dear Patient,We would like to reassure all our patients that Gallery Dental practice will remain open throughout the latest lockdown. This has been underlined by the following statement from Jo Churchill MP (Dental Minister), who confirmed that dentists and dentistry will remain open during the four week lockdown. "all health and social care provision (defined…
Read More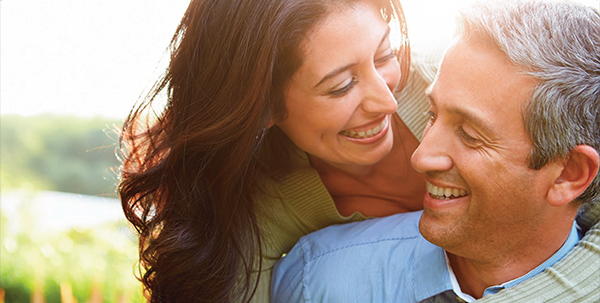 Cosmetic Dentistry
Today, how you look is more a matter of choice than genes and it is no different when considering your choice of smile.We all want healthy t
Clear Braces
Before placing braces on your teeth you will need a check-up for decay or gum problems. Do visit your dentist or the School Dental Clinic re
Dental Implants
Dental implants are the new modern alternative to replacing missing teeth.Implants are the nearest alternative to your own natural teeth in
Tooth Whitening
Tooth Whitening is a very popular, safe, non invasive dental treatment, enabling a confident smile that is enhanced and brighter. Please ask
Gallery Dental Practice Plan
We offer Gallery Dental Practice Plan as a means of budgeting for your dental treatment from year to year. Membership works by means of an a
Dental Care
Best in class dental solutions.Very kind and polite doctors and technicians. Informative and knowledge professional treatments.
Book An Appointment Today For Your Dental Issues
Call us today on +44 1444 416171 or contact us online to book an appointment with our dentists to resolve your dental issues. We will positively change your life with our treatment solutions while offering a hassle-free treatment experience.
Meet Our Doctors
Team of Professionals
Principal Dentist / GDC no. 78809
With passion and enthusiam, Ajitha Rahim took over the ownership of the Gallery Dental Practice, with the aim to create a welcoming, family atmosphere focusing on preventitive dentistry. Having qualified in India in 1993,Dr Rahim successfully completed her statutory exams in the UK in 2000 and has since attended an extensive course on implantology with the International Team of Implantology. Regular post-graduate studies have ensured an up to date knowledge of current advances in dentistry as well as fueling Dr Rahim's eagerness to learn and further her own professional development.
In her spare time, Dr Rahim enjoys spending time with her husband and two wonderful children.
Surgeon
We write to welcome Mr Harpal Chana to our dental team. Harpal is a part time NHS Consultant in Restorative Dentistry and Dental Implantology at Kingston Hospital and also has his own clinic for dealing with complex surgical and restorative cases at Elmfield House Dental Practice in Teddington Middlesex. Harpal visits the Gallery Dental Practice to help place dental implants for our patients and help advise on the best course of restorative treatment available to our patients. Harpal is proficient in both surgical and prosthetic procedures and has placed over 6000 dental implants in the last 25 years and is a lecturer and mentor for dentists interested in the dental implant training. Harpal has published numerous scientific papers including an 18 year follow up on Zygomatic implant placed by his team and is interested in research and development of new concepts in dentistry.
Hygienist
Swetha Deepak is a dental hygienist and therapist with 12 years experience in all aspects of dentistry. Following her graduation, as a dentist, in India, she did dental nursing in the UK for 5 years after which she went on to qualify as a hygienist and therapist. Her empathetic and kind demeanour is her strongest asset. Along with her multifaceted knowledge and practice in hand instrumentation, ultrasonic cleaning, filling and teeth whitening and all procedures in dental hygiene and therapy, Swetha is a strong advocate of preventive dentistry.
Practice Manager
Debbie has worked in dentistry for over 40 years , she is compassionate and caring and always has smile and goes that extra mile for our patients.
Customer Testimonials
Check our customer reviews
my family's dental health for the best part of 20 years
"Ajitha and her excellent team of professional have taken care of my family's dental health for the best part of 20 years. The service has always been really friendly and of the highest quality. The practice scrupulously observes the best standards of hygiene and cleanliness and is equipped with the most up-to-date dental technology. The welcoming reception helps dispel those all too familiar anxieties associated with a visit to the dentist and the light and airy reception area also adds to the relaxing atmosphere. Ajitha herself is always cheerful and quickly puts everyone at ease, as do the other professional staff.
I have quite complex dental requirements and I have always found Ajitha more than willing to discuss, patiently and in a down to earth way, the possibilities and options associated with my treatment.
As a family we have been happy to use the Galley Dental Practice insurance scheme to cover the cost of most of our treatment, which we think is very reasonable.
Overall, we cannot speak highly enough of the outstanding care and treatment provided by Ajitha and her colleagues."
Iain MacLean
Excellent visit
On my recent visit to the Dentist. I would like to say what an excellent visit. I am a very nervous patient. My nerves were relaxed by the excellent calming nature of Mrs Ajitha Rahim. Two extractions later not feeling anything only the injections. I left the dentist feeling ok. Excellent work would highly recommend. This dentist and practice. They are always helpful and great service.
Sandra Kelly.
How better to describe the quality and warmth of the service at Gallery Dental
Dick Knight on Gallery Dental
How better to describe the quality and warmth of the service at Gallery Dental than to say that, having moved out of the Haywards Heath area, I am now happy to drive 50 miles there and back, to still enjoy the skills, professionalism and friendliness of Ajitha and her team.
They make you feel relaxed the moment you walk through the door.
And there's an impressive array of support equipment, which Ajitha conducts like an orchestra maestro, that makes your time in the dentist's chair nothing more than simply comfortable.
Indeed, this happy team themselves go the extra mile, to ensure that ''A visit to the dentist'' is always an extremely pleasant, worry-free experience at Gallery Dental.
Dick Knight
March 2021
They understand the problems I have with dental treatment
Dear Ajitha
Thanks for our appointments this morning. Here is my testimonial.
I can't praise Ajitha and her team enough for this wonderful way they treat me. They understand the problems I have with dental treatment and focus on keeping me calm and supporting me through whatever they need to do, so I never need to worry about visiting the dentist.
Over the last year I have really struggled with wearing a mask, and I have begun to dread having to go anywhere because it can involve difficult and unpleasant encounters with people who don't understand and who can make things worse. I never get into a stress when I'm going to the Gallery dental practice because I know how supportive they are.
Thanks to all of you.
Glynis Hargeaves  
skilled professional team….
We have been attending Ajitha (Dr Rahim) for over 12 years, since she took over at the Gallery Dental Practice. She is always cheerful and exudes a confidence that sets you immediately at ease. She is very deft and skilled at her work and she draws on the best of modern practice to recommend the optimum treatment for you. For the most advanced work she has the backup of some of the most skilled specialists around.Ajitha takes great pains to ensure that you understand exactly what the options are and what she proposes as the best course of action for any treatment.And she is supported by a skilled professional team who are always obliging and helpful. The premises provide a comfortable, relaxed and spotless
atmosphere.Our son now travels from Crawley to continue to be treated by her – a compliment in itself!
Irene and Ian Balls
Which Dentist?
Going to the dentist is pretty near the bottom of things we want to see in our diary.
Nevertheless, having found a good practice in The Gallery, I, and two more generations in
our family keep going on a regular basis: hygienist and dentist. You learn that good
hygiene and hygienist means you need the dentist less often!
But when you do, you need a dentist, and preferably one who knows you. The team at The
Gallery tick all the boxes for me. And you can park across, or a step along the road!
When I'm asked which dentist I use, I recommend The Gallery every time.
Michael
We are very happy to make a round trip of over 100 miles each time
"We are very happy to make a round trip of over 100 miles each time we visit Ajitha and her team at The Gallery Dental Practice. We have been doing this for many years and have always been delighted with the service provided. Ajitha and her colleagues are professional, experienced, understanding and always cheerful and attentive."
Peter Dacombe
Excellent team and I am entirely satisfied with them
"I have been a patient of Ajitha Rahim for a few years now (having been with the practice for many more), and have had various work carried out efficiently by her. I have recently had dentures made by her and her excellent team and I am entirely satisfied with them. My experience at The Gallery Dental Practice has always been one of complete confidence, from the helpful staff at reception, to Ajitha who is completely professional and yet warm, kind and friendly, giving sound advice and support and filling you with confidence from the moment you meet her. I cannot recommend The Gallery Dental Practice highly enough. It is very, very good.
Molly Watson, March 2017
Modern caring excellent service
"The Gallery Dental Practice is a professional, clinical, dental practice in the community providing a modern caring excellent service. My families health has improved and benefited since joining."
Phil Andrews
Professional treatment that is best for us
"Over the years, having had a number of Dentists, we can honestly say that Ajitha at the Gallery Dental Practice has removed that feeling of fear and dread that one used to get.We feel confident when attending an appointment that we are in safe hands and will receive the professional treatment that is best for us"
John and Jennifer Bevis